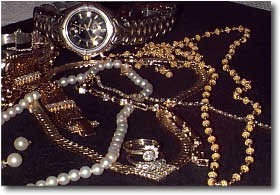 PERSONAL INLAND MARINE
Special property requires special coverage. That is why there is Personal Inland Marine Insurance to cover those items that are special to you. Jewelry, fine arts, watercraft and many other classes of business qualify for this broad coverage.
REQUEST A FREE QUOTE
"Marine insurance" is designed to accommodate the special risks associated with property in transit. Ocean Marine Insurance dates back to the early days of shipping when coverage was needed for property being moved from one port to another. As the need for insurance developed, the Inland Marine Policy was created to insure property in transit by land conveyance or for property apt to be at various places at various times.
Today, the Inland Marine Policy provides broadened coverage and loss settlement provisions for classes of property often excluded or limited by other policies, such as the Homeowner Policy.
Your Homeowner Policy contains special limits of liability on many of the valuable types of property listed below. For example, the typical homeowner policy contains a special limit of $200 on coins and $1000 limit for the theft of jewelry, watches, and furs. While these types of property may be insured on a separate Inland Marine Policy, Vermont Mutual also has the flexibility to "schedule" most of the Inland Marine classes directly on to your Homeowners Policy. This approach provides an advantage due to availability of additional policy credits as well as the convenience of one policy and bill.
The R.L. Summers Insurance Agency has many classes of property that may be insured under an Inland Marine Policy. These include:


Jewelry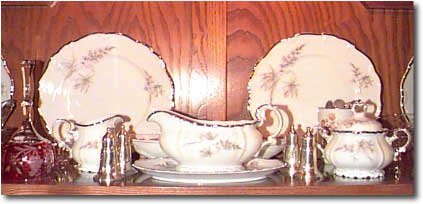 Fine Arts

Furs

Camera Equipment

Golf Carts

Golfer's Equipment

Musical Instruments

Silverware

Stamp Collections

Coin Collections

Guns or Firearms

This partial list represents some of the eligible types of property that can be "scheduled" or covered under a Personal Inland Marine Policy. Each of these classes is subject to individual underwriting and eligibility guidelines.
Get A Free Quote!

If at any time you have a question, need help or would like to see how much it would cost to insure your belongings with The R.L. Summers Insurance Agency, feel free to Get a Quote by calling 617-542-8432 or by clicking here to submit your contact information to us so we can service you.
ADD YOUR EMAIL ADDRESS TO OUR DISTRIBUTION LIST

Click Here and receive periodic email providing you with ways to save money on your insurance, insurance updates and insurance tips.
Terms and conditions of usage